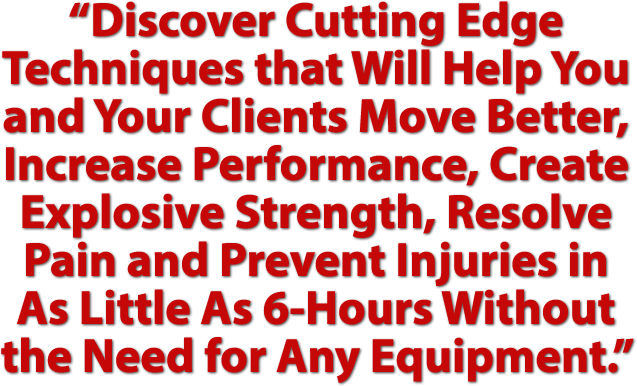 Your Guide to Unlock Your Body's Potential To Help Reach All of Your Physical & Movement Goals
Dear Frustrated Trainer & Exercise Enthusiast,
Most people will go to a gym to get stronger, lose weight and feel better. Most flexibility development is left for static stretching, even though the research on static stretching is less than favourable. Let me ask you a simple question: When you stretch, do you notice a big and sustainable increase in the range of motion available through that area? If not, do you think that stretching is actually doing anything or just wasting your time?
Most people approach mobility by doing a few arm circles before bench press, some quad stretches before stretching, and the very unfortunate crossed leg IT band stretch that only works at giving you more sciatic pain. Just like there's a science to seeing performance improvements, weight loss, and muscle gain, there's a science to getting more mobility, and it's incredibly simple to use when you know how to use it.
That's Where I Come In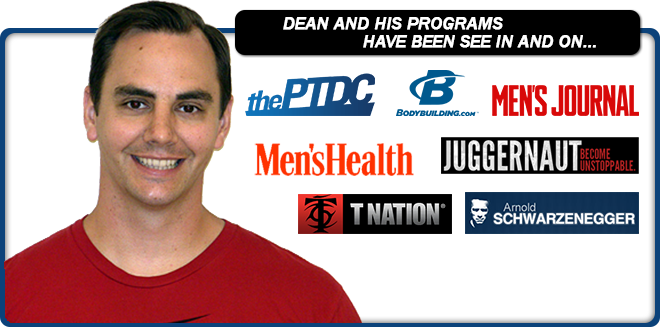 I've trained all types of clients, from office workers to joint replacement patients, to chronic pain and recurrent injury clients, all the way up to pro and Olympic caliber hockey players, marathon runners and Paralympic athletes. The basic tenets held true across all of these different populations and goal sets, and I'm going to show you not only how they work but also how to make them work for you.
I'm Not A Gymnast, Or A Freak Of Nature
I'm 6'2" 240 lb former football player who still has the rarefied mobility of someone half my size, and I've built this ability in spite of some pretty massive injuries. I won't bore you with details of self-sacrifice and suffering, but there were more than one point in my life where I couldn't walk, let alone touch my toes.
These days, I can hit very close to the splits, move through more lateral hip mobility than most people, and even press my palms together behind my back. This wasn't always the case, as I was also one of the guys who spent 20-30 minutes a day trying to stretch into more flexibility, which only made me lose strength, destabilize joints, and eventually wound up getting me some of the injuries mentioned before.
Once I figured out how mobility actually occurred, I saw immediate improvements in range of motion, joint stability, and a decrease in pain. My clients also saw the same benefits time after time. It was so pronounced, I took all static hold stretching out of my programs because it just wasn't working.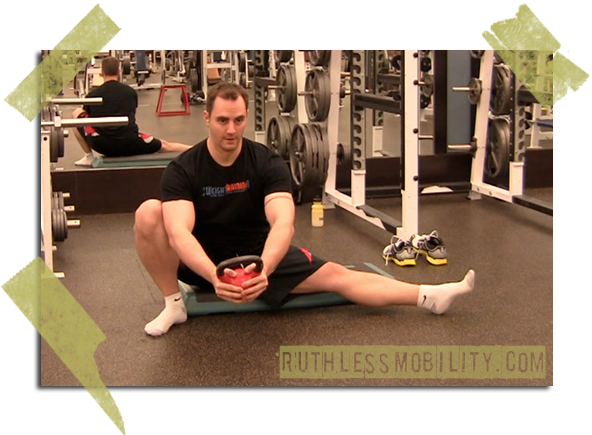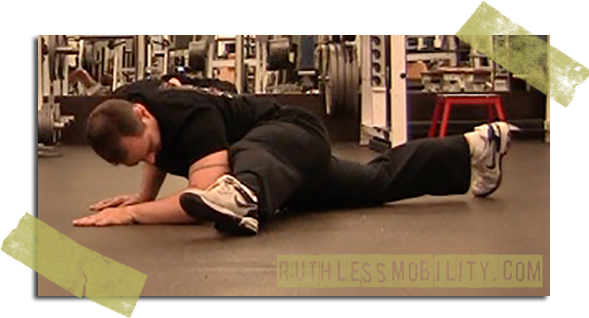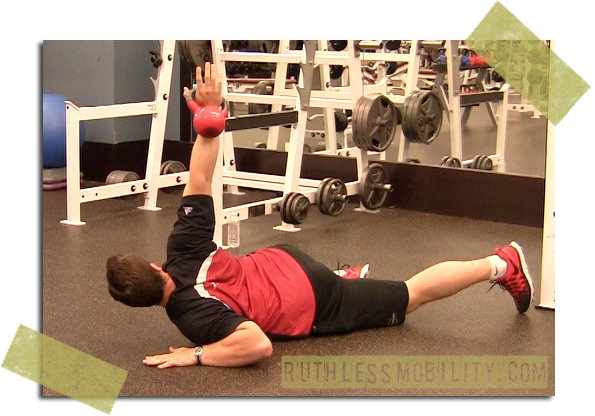 Why You Should Get This
Mobility is something everyone needs to produce a forceful movement, whether that's bending down to tie your shoes, reach into the top cupboard, or head-faking an opponent on the field to get enough space to make the game winning catch.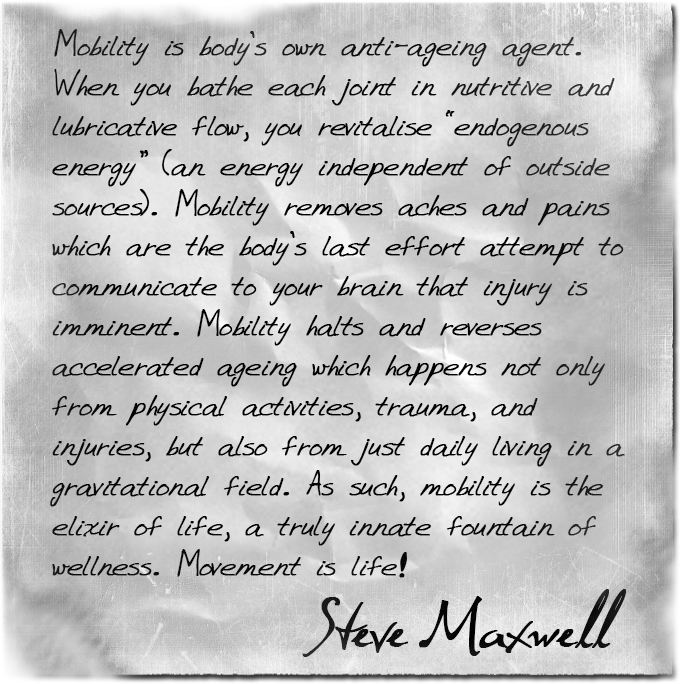 Injury prevention involves having a larger usable range of motion, with control from one end to the other. Sport performance involves using more of that range in a powerful and controlled manner. Injury rehab involves restoring healthy ranges of motion and overcoming compensations and hesitations. Each outcome has a different best method to see the desired result and can't use a shotgun approach. Knowing how to get the best specific results possible will get you the best specific results possible.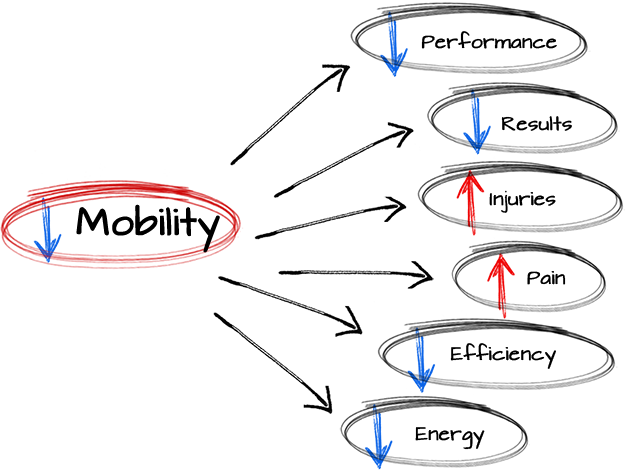 What is Ruthless Mobility?
Some people are born with the bone and joint alignment to be human versions of Gumby, and some are not. That doesn't mean you should exist within the confines of a body with less range of motion than a clam. There are quick and easy ways to see massive increases in range of motion, and I want to show them to you.
This seminar goes through the most cutting edge techniques, science and application to increase range of motion without surgery or other invasive procedures. Taking advantage of optimal centration, neural affect, and breathing techniques to target in on limitations, as well as some additional active drills to help speed the process can help take you from stiff as a board to near Van Damme levels of flexibility, all in record time. Did I mention no static stretching required?
What you will discover in Ruthless Mobility:
Learn different methods of developing muscle tension and how it can reduce range of motion, and also how to facilitate increasing range of motion when used properly
How to identify and address common issues for developing mobility, featuring structural, soft tissue, neural and protective tension
A variety of foam rolling, breathing, active mobilization, static stretching, traction, co-stabilization and tac & stretch modalities will be discussed, including neural affect, structural effect, and soft tissue alterations of each technique
Self myofascial release and its role in increasing range of motion, as well as what it doesn't do
Key cueing and coaching of modality exercises
Neurophysiology of stretching
Fear & anxiety and their roles in stiffness
Application of different stressors to elicit stretch reflex loops
Case studies highlighting common problems encountered in the gym population and how to solve them

"Dean demonstrated how we have to come from a place of stability so that mobility will not be comprised."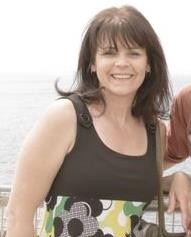 What I liked about the Ruthless Mobility seminar is how Dean demonstrated how we have to come from a place of stability so that mobility will not be comprised.
When we are connected and aware of our movements, we get away from our pathological movement patterns that cause wear, tear and eventually painful injury. The result of pathological movements is we lose the ease and freedom of movement.
Thanks again Rick Kaselj for the self massage tools and Dean Somerset for the Monster Mobility seminar.
Ana Philippson
Personal Trainer & Precision Nutrition Coach
"I would highly recommend Dean Somerset's Ruthless Mobility."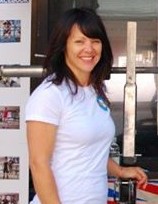 Ruthless Mobility was full of detailed and well executed new information. The best part was the hands-on approach in the seminar which was extremely helpful and kept things very fun!
Plus, Dean has a wicked sense of humour, and adds that into his teaching style which is very refreshing.
I walked away from the seminar with so much information that I was excited to use with my clients and continue to do so.
Kristine Michaud
Yoga instructor at Valley Health and Fitness on Vancouver Island
"Best thing about the Ruthless Mobility seminar was the "voodoo" stuff that Dean showed us…"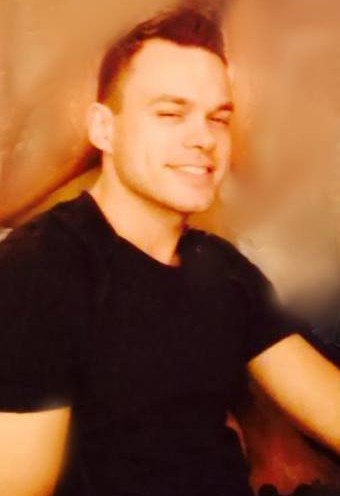 Ruthless Mobility seminar covers various principles and cool stuff that can be used to understand your limitations in yourself or clients.
The foam rolling and hip flow techniques we used can help with mobility, whereas the core stuff can help with stability.
The best thing about the Ruthless Mobility seminar was the "voodoo" stuff that Dean showed us, pretty neat.
I also liked the mobility vs. stability principles really useful for my clients.
Definitely enjoyed the overall experience and would go again.
Igor Bugarinovic
Personal Trainer
"With Ruthless Mobility you get the latest information, knowledge of the best methods and top science behind body movement and function…"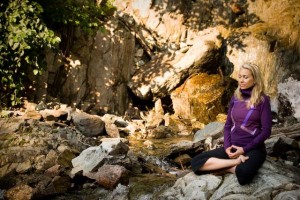 The best things about Ruthless Mobility was the amount of information, the handbook, the demonstrations and being given the chance to teach each other or practise the techniques we learned.
With Ruthless Mobility you get the latest information, knowledge of the best methods and top science behind body movement and function which helps improve fitness, wellness, performance and rehabilitation.
Great to see a seminar that weaved the science of fitness and yoga.
Astrid Cameron
Yoga Instructor
SchoolOfSacredYoga.com
"Ruthless Mobility is a Must!"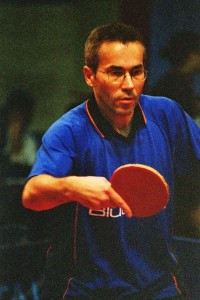 I like very much the Ruthless Mobility product. Dean is a very wise lecturer. He has big knowledge and good understanding of what he is speaking about.
Ruthless Mobility program is a must. If mobility is your concern then Ruthless Mobility lectures are ones you were looking for. Do not hesitate.
Regards,
Jaroslaw Lowicki
Professional Table Tennis Coach
Fevik, Norway
"Full of Knowledge Bombs!"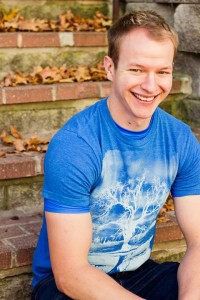 My life before Ruthless Mobility was okay, but I wasn't able to help my clients be at their best. After using Ruthless Mobility I've expanded not just my clients training but my own training extensively.
The best thing about Ruthless Mobility was just the knowledge bombs dean gives on everything. I would describe it as a great resource to help you expand your knowledge on the movement paradigm.
David Howington, CSCS
Performance Trainer, Impact @ IBJI
Mundelein, IL USA
"I Have No More Back Pain…"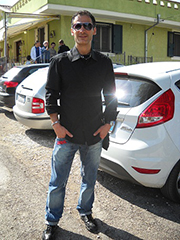 In the past couple of years, I suffered a little bit of low back pain and I had tight hip flexors. Now, after using the techniques in Ruthless Mobility for a month, I have no more back pain and I can do better squats.
Moving better makes me feel great. I really appreciate the way Dean explained things in this seminar, he is very knowledgeable. It's wonderful learning new stuff from him. I highly recommend Ruthless Mobility to all who wants to be and feel better!
Thanks Rick for Ruthless Mobility, it's amazing!
Fabrizio Vittorio De Nardis
Fitness Instructor
Teramo, Italy
What is included in the
Ruthless Mobility Program:
---
Component #1

– Mobility Foundations

($39 value)

Start from the ground up with Dean Somerset, learning about centration, plane of action, anatomical considerations, the joint-by-joint approach, and therapeutic modalities, among others. You will also learn the use of specific modalities, including static stretching, SMR, traction, and active mobilization.

In this 1 hour and 20 minute video you will discover:

How to choose the best exercises for your clients
Factors that affect alignment and centration
What you need to know about fascia and foam rolling

Component #2

– Stretching, Breathing & Mobility

($39 value)

Having better sessions with your clients means great exercises, but it also involves movement via stretching and foam rolling. Learn the reasons and methods of foam rolling, as well as breathing drills, and the difference between static and dynamic stretching.

In this 1 hour and 15 minute video you will discover:

Keys to effective foam rolling and active mobility
Unique mobility exercises for the thoracic spine
Breathing drills and use traction for increased mobility

Component #3

– Exercises to Improve Joint Mobility

($39 value)

Help your clients improve mobility throughout the body with complete, step-by-step demonstrations of exercises that benefit the thoracic spine, and the hip. These demonstrations will affect and improve the core, helping your clients in many aspects of their lives.

In this 1 hour and 10 minute video you will discover:

Advance mobility exercises for the thoracic spine
Wide variety of four-point hip mobility exercises
Demonstrations with step-by-step instruction

Component #4

– Mobility Program Design

($39 value)

Continue learning about how to improve hip mobility by using mobility exercises, as well as step-by-step demonstrations for mobility that benefits the glutes. Also, learn how to design a program that maximizes mobility for your clients.

In this 1 hour and 13 minute video you will discover:

Glute exercises for greater mobility
Step-by-step demonstrations for hip and glute mobility exercises
Keys to designing a program for maximizing mobility

Component #5

– Seminar Reference Guide

($29 value)

This is your guide for the full Ruthless Mobility system. Make sure to have this handy when you are watching all the videos. It has all the details, key points and photos that you need.

Component #6

– Free Lifetime Membership To Our VIP Coaching Group

With your purchase of Ruthless Mobility, you receive instant access to our secret Facebook community.

Rick Kaselj, Dean Somerset and friends of Exercises for Injuries will be answering questions throughout this program via a secret Facebook group. Please join us on Facebook today. This will be the central place where you can ask questions, talk to others and get advice.

Component #7

– Lifetime Updates

(Priceless)

I am always adding new stuff to the program in order to help you get better results and help your clients recovering with ruthless mobility.
How the Ruthless Mobility Program will help you:
Be the first of your fitness colleagues to get this as it will become the go-to program for fitness professionals with clients that are recovering from ruthless mobility. Be the first to get it and show it off!
Get immediate results for your clients. I'm not talking about a couple of weeks, I'm talking about in couple of seconds. You'll look like some sort of mobility wizard.
Increase your value to clients and separate yourself from other trainers around you.
Know what to do today to get your clients hitting new performance and recovery records, all in record time.
Help people in a whole new way.
A Little More About Your Instructor, Dean Somerset…
Dean Somerset BSc. Kinesiology, CEP, CSCS, MEPD is the Rehabilitation and Medical Fitness Coordinator for World Health Club, a company with 20 clubs across Alberta, Canada. I oversee the trainer education and Post-Rehabilitation program implementation alongside over 100 medical and allied health professionals, and work to create a continuum of health and wellness for both patients and clients.
I've been featured as an expert in publications like Men's Health, Men's Health UK, T-Nation, Bodybuilding.com, and a host of other major health and fitness publications, and have presented workshops and seminars across North America and Europe.


I Absolutely Guarantee You Will Get A Lot From This Product
This will help you in a lot of ways: training your clients, educating those around you who have mobility issues, and setting you apart from the rest of the fitness professionals in your area. I'm so confident that this product will be amazing for you, that I will refund all your money if you are not happy with the information provided or feel like you didn't learn something from it.
In 14 days, if this program does not help you feel more confident and get better results with your ruthless mobility client, You Get Your Money Back!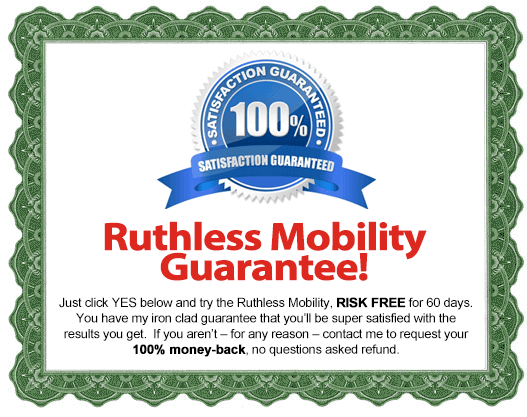 If that is Not Good Enough, Try The Ruthless Mobility Program For The Next 60 Days With A No-Risk, 100% Money Back Guarantee!
"Test drive" The Ruthless Mobility Program for the next 60 days with absolutely no risk so you feel more confident and get better results with your ruthless mobility clients. You can feel completely safe because you are protected by my iron clad 100% money back guarantee.
You will not only be satisfied, I guarantee you will be thrilled and amazed with The Ruthless Mobility Program, or you can simply email me and ask for a prompt and courteous, no hassles, no questions asked, 100% refund.


Helping you with ruthless mobility and exercise,



Dean Somerset, Presenter, Ruthless Mobility


P.S. – There is NO RISK at all for you when you try the Ruthless Mobility. If you are not thrilled how this program help your clients battle back from ruthless mobility, let me know and I will refund your order. Your satisfaction is 100% guaranteed.
P.P.S. – If you are sick and tired of not knowing what to do when you help a Tinman stiff client, or open your own restricted movement capacity, then use the information in Ruthless Mobility to help your clients and yourself become supple and fluid.
P.P.P.S. – There's only one catch to all this. You need to act now to get the complete package along with the exercise program (including the valuable workout and exercise videos).
Q: How Does a Fitness Education Presentation Work?
After trying out Ruthless Mobility, you will be directed to the easy to follow details on how to access the online DVDs. You can then view and download all four of the DVDs. The instructions to view and download the videos are easy and quick to do. Along with the videos, you can download and print out a detailed handout. With your handout in hand and video presentation on your computer, laptop, iPad, you are ready to enjoy the video and learn a variety of ways of improving mobility.
Q: Do I have to Watch the All the Videos at One Time?
No, you do not have to. You can watch the video presentations when you want, at your own pace and re-visit any aspects of the video presentation when you like. Plus, you will have lifetime access to all of the video presentations. Plus, if you ever need help with anything, you can always email us at support@ExercisesforInjuries.com. You can also call our support team at 1-888-291-2430 or send us an SMS at 1-888 229-4992.
Q: Can I Burn the Videos onto a DVD?
Yes, you can! You can download the videos to your computer/laptop/tablet and then burn the videos to a physical blank DVD. This allows you to watch the presentations on a DVD player at home, on your laptop or on a different computer.
Q: Will anything be mailed to me?
Remember, there is no need to wait for anything in the mail. You get instant access to the program and can download it to your computer, laptop, smart phone, iPad, iPod or tablet right away.
Q: Is Ruthless Mobility program for non-trainer or non-coaches?
The seminar was taught to health & fitness professionals. The material is not basic but if you have a personal background in health & fitness and would like to like to learn more about mobility, then I say, get Ruthless Mobility. It will help you with your movement, understanding things better and train better. Now if you are a beginner to health and fitness, Ruthless Mobility will be too advance for you. Also remember, you can get the program, try it out and if it is not for you, email us at support@ExercisesforInjuries.com and we will refund your order. You can also call our support team at 1-888-291-2430 or send us an SMS at 1-888 229-4992.
Q: What if the program doesn't work for me?
If you follow the program as outlined and for any reason you're not happy, we'll give you a full refund, no questions asked. We stand behind this product 100% and have no problem offering a money-back guarantee. Just email us at support@ExercisesforInjuries.com within 60 days from your purchase date and we will make a prompt and no-questions asked refund.  You can also call our support team at 1-888-291-2430 or send us an SMS at 1-888 229-4992.
Q: Do You Plan To Do Another LIVE Ruthless Mobility Seminar?
No. The live presentation of the seminar was a one shot deal. You can see me presenting at different seminars or conferences around the world but there is no plan to do another live Ruthless Mobility seminar.
Q: I need some help and have some questions?
If you ever need help with anything, you can always email us at support@ExercisesforInjuries.com. You can also call our support team at 1-888-291-2430 or send us an SMS at 1-888 229-4992.  We will get back to you within one (1) business day. If you are contacting us about your order, please include your name, email address and order number.
When emailing or sending a message, please include the name and email address you used in placing your order and your order number.
Q: How is this different than your Post Rehab Essentials course?
This one is focused solely on developing mobility, and operates with more of a performance aspect to it compared to Post Rehab Essentials.
"Dean Somerset has quickly emerged as an outstanding resource…"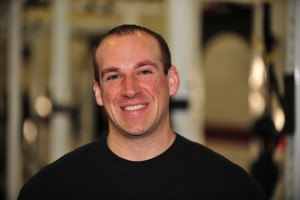 Dean Somerset has quickly emerged as an outstanding resource in the fitness industry. I really enjoy reading his stuff, and I'm sure you will, too.
Eric Cressey
ericcressey.com
"It Never Ceases to Amaze Me How Much I Learn from Dean!"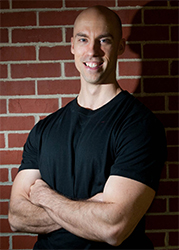 Knowing Dean as a good friend for several years and having done numerous workshops and seminars with him in person I can say that it never ceases to amaze me how much I learn from him. He's easily one of my "go to" sources for top-notch training information and someone I trust implicitly. Basically he's like the fitness industry's version of Yoda without the whole saying stuff out of order thing.
Tony Gentilcore
tonygentilcore.com
"There are very few coaches who are as well-rounded and research based as Dean."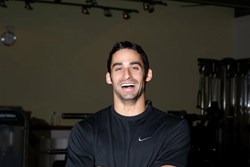 Rarely in this industry do we find individuals who seamlessly mesh passion with knowledge.
Dean is one of those rare cases. There are very few coaches who are as well-rounded and research based as Dean. Anyone who learns from him can consider themselves lucky.
Jonathan Goodman
theptdc.com
"Dean is a local specialist whom I trust and cannot recommend highly enough."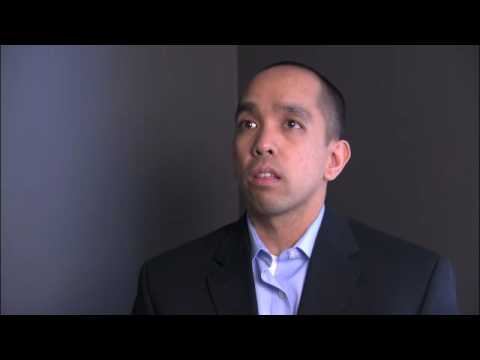 As a sport medicine practitioner, it is always a pleasure to see colleagues with the same beliefs and methods grounded in contemporary evidence. Lucky for me, Dean is a local specialist whom I trust and cannot recommend highly enough.
Dr. Jeff Cubos
jeffcubos.com
"Dean Somerset is one of my "go to" resources"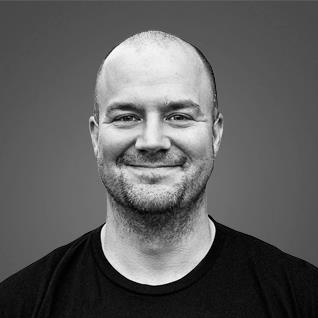 Dean Somerset is one of my "go to" resources in the fitness industry when I have a question that requires awesomeness. I can say without a doubt or any hesitation that few have the knowledge around rehab, movement dysfunction, physiology, program design and training. Not only that, Dean has the priceless "under the bar" experience that many trainers are lacking to be able to actually apply this knowledge in a real-world setting and with real clients.
James "Smitty Diesel" Smith
dieselsc.com
NOTE: Ruthless Mobility Program is an instant access downloadable program that includes videos and manual. You will get INSTANT ACCESS to download the videos and manual. The ebooks are in the format of adobe acrobat PDF, which can be viewed on Mac or PC. The video format is M4V which can be viewed on Mac, PC, computer, tablet or smart phone. Feel free to contact us via support@ExercisesForInjuries.com. You can also call our support team at 1-888-291-2430 or send us an SMS at 1-888 229-4992.  For the fastest assistance please include your order number, the email address you ordered with, your full name and the date of purchase.
ClickBank is the retailer of products on this site. CLICKBANK® is a registered trademark of Click Sales, Inc., a Delaware corporation located at 917 S. Lusk Street, Suite 200, Boise Idaho, 83706, USA and used by permission. ClickBank's role as retailer does not constitute an endorsement, approval or review of these products or any claim, statement or opinion used in promotion of these products.