Wait…Your Order is

NOT

Complete!
(Order Step 3)
Do not hit the "Back" button as it will cause errors in your order.
Get Even
FASTER

results with the Ruthless Mobility system and Save BIG!

Congratulations on making a phenomenal decision to invest in the Ruthless Mobility system!

Because you have chosen to take action today, you have a one-time opportunity to upgrade your order to include Recovery Workouts to your order which will help maintain mobility and muscle imbalances results for performance, fitness, injury and prevention.
What is in the Recovery Workouts Program?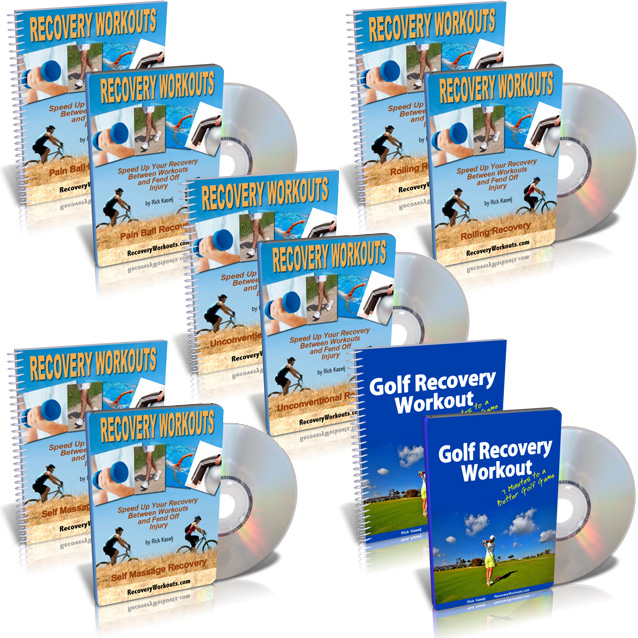 Component #1: Rolling Recovery Workout
($37 value)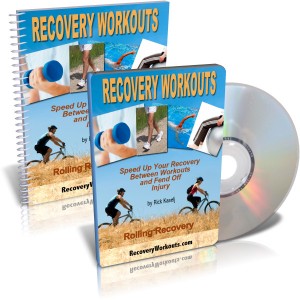 In this component I go through a variety of foam rolling exercises that you can do after a workout.
They are in a specific order to help loosen up the muscle in the body, in layers.
Do this Recovery Workout will help decrease tension in the muscle and remove metabolites from the muscles that you have worked so you are ready for your next workout.
Component #2: Self Massage Recovery Workout
($37 value)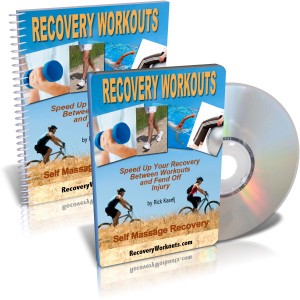 We all know the power of touch.  That is no move evident than when we go to the massage therapist.  After going to the massage therapist and doing my own research, I came up with Self Massage Recovery workout.
This Recovery Workout uses the power of touch to target common areas in the body that hold tension, restrict movement and lead to injuries.
You can do the exercises with your fingers, thumb, hands and fist.
The cool thing, is you can do the exercises anywhere. 
Component #3: Pain Ball Recovery Workout
($37 value)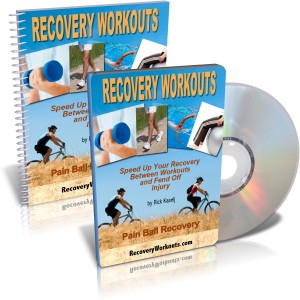 Some times the rolling and self massage is not enough.  The Pain Ball Recovery Workout goes deeper when it comes to the self massage.  It allows you to use your body weight to dig deeper into the muscle in order to hit deep tension in the muscle.
This workout will help you find tight muscles that you did not know you had.
Component #4: Unconventional Recovery Workout
($37 value)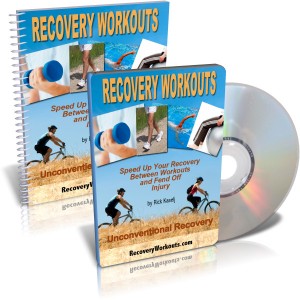 These tools and exercises are a little weird.  These exercises came out of me playing around with different tools and stuff that I have come across around the house and a courses.
I now travel with those tools and find they help me get rid of the stiffness from driving or a flight plus help release the tension in my muscles.
Component #5: Golf Recovery Workout
($37 value)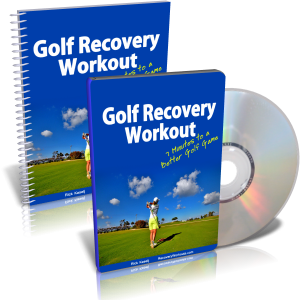 The Golf Recovery Workout is a stretch routine that I came across when looking at the research.
The routine has been shown to help when it comes to recovering from a round of golf.
Looking at the exercise, they will help all, not just golfers.  I included this recovery workout because it adds the stretching component that helps with recovery and they are stretches that anyone can do.
As you can see, the total value of Recovery Workouts is a whopping $185.
But once again, because we really want to see you experience success with the Ruthless Mobility System as fast as humanly possible over the course of the next 4 weeks. You can get Recovery Workouts for only $20.
$177 $20
Yes! Add Recovery Workouts for just
$20

!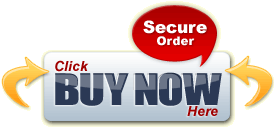 No thanks. I understand that this is my only opportunity to get access to this information and I'm okay with missing out, even at today's HUGE discount. I understand that after declining this offer, Recovery Wrokotus will never be made available to me again at any price, even if I wish to pay more. I will pass on this forever.